14 May

Khao Lak Saltwater Fishing Report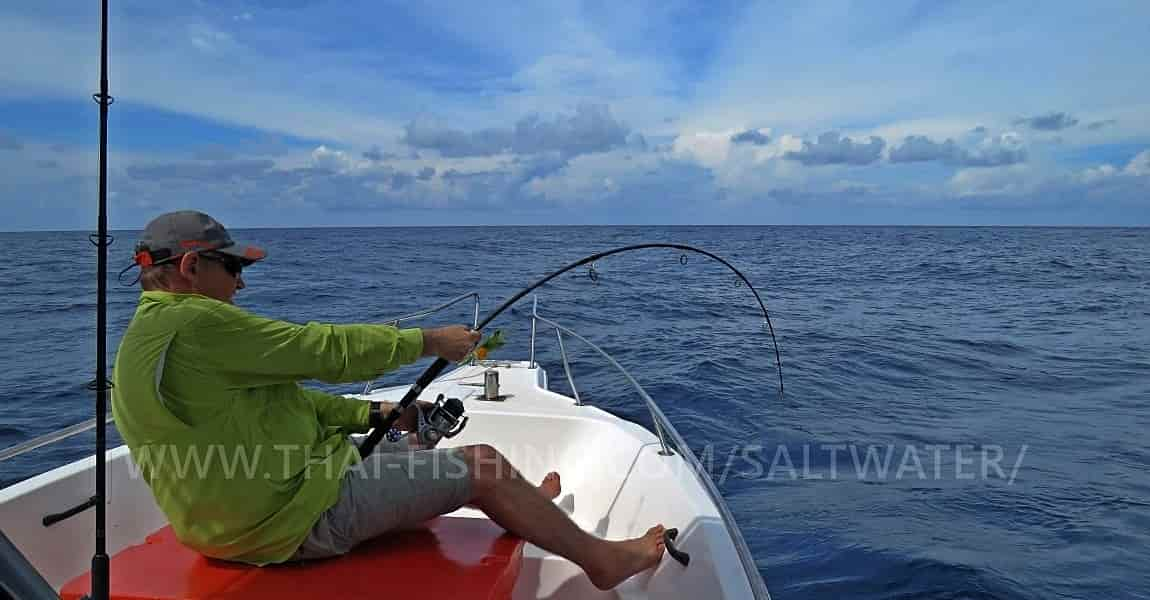 Similan Islands Fishing Trips
Our fishing trips to the Similan Islands, from our speedboat based out of Khao Lak started in November; it was a little later than we had hoped, but because of the sea conditions, it was not possible to start earlier this season. It is the first season we offer that, jigging and popper fishing trips to Similan Islands and the new fishing destination, did not let us down. The Fad's around the Islands offered some great fishing from the start of the season, with catches of some nice Bluefin Trevally, Spanish mackerel, Wahoo and Rainbow runner of 12 kg+ and some big Giant Trevally of 20 kg.+
From next season we look forward to offer Similan Island tours from 2 speedboats. The new boat is bigger and is perfect for 4 to 6 fisherman; as you can see on this link.



Popper Fishing Trips Khao Lak
In September we still had many days of strong west wind here in Khao Lak. This meant that the boat could not go out. So our popper fishing trips around the rocks and reefs of Khao Lak started in October this season. The fishing was good for the first two months and produced many Giant Trevally, Barracuda and Cobia up to approx. 5 – 6 kg. After that came a period with unclear water which is usually not the best for popper fishing.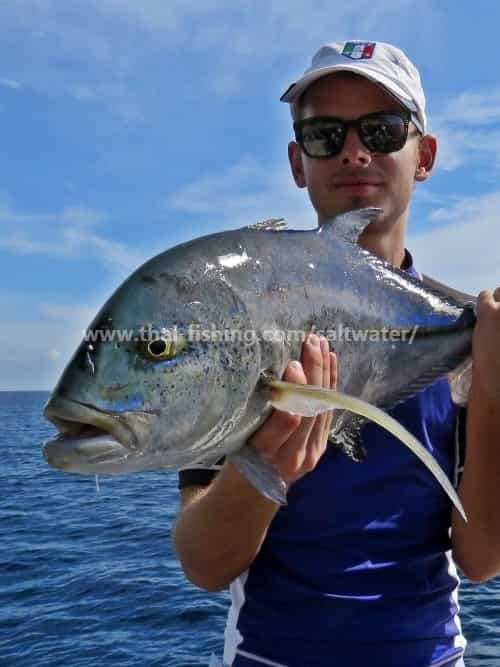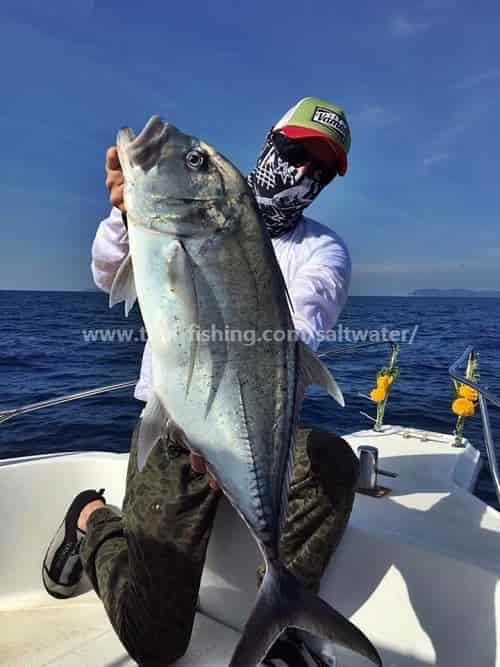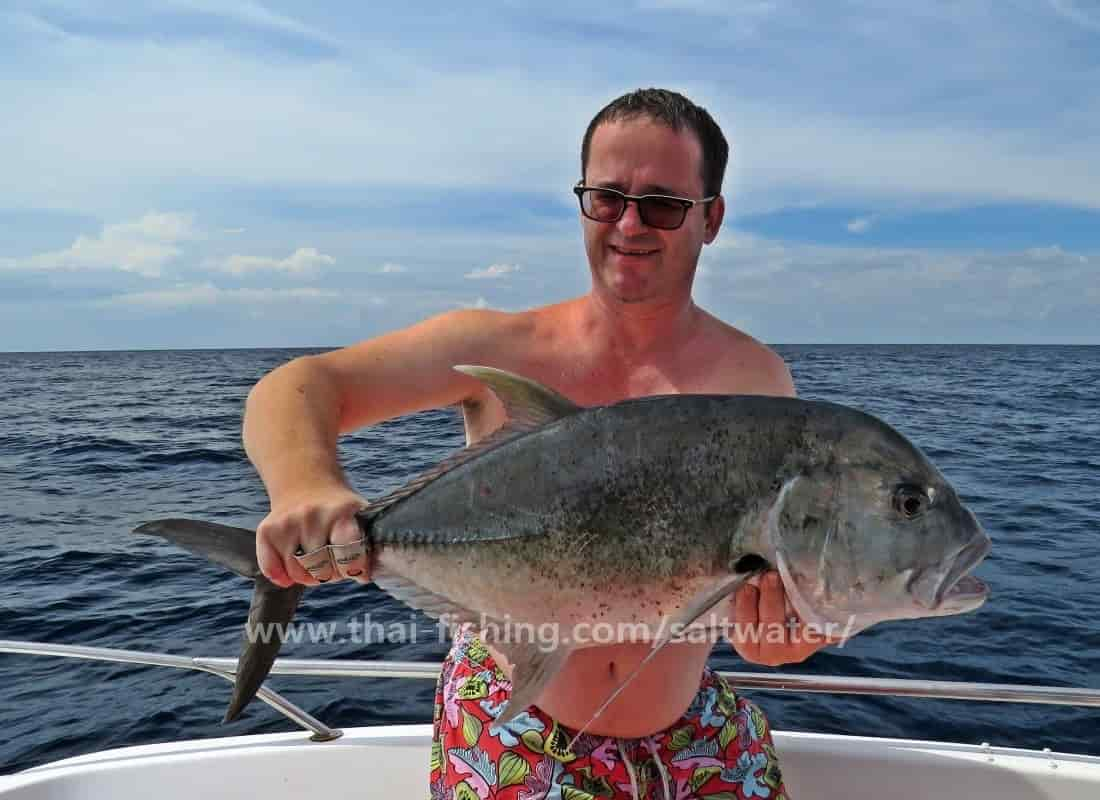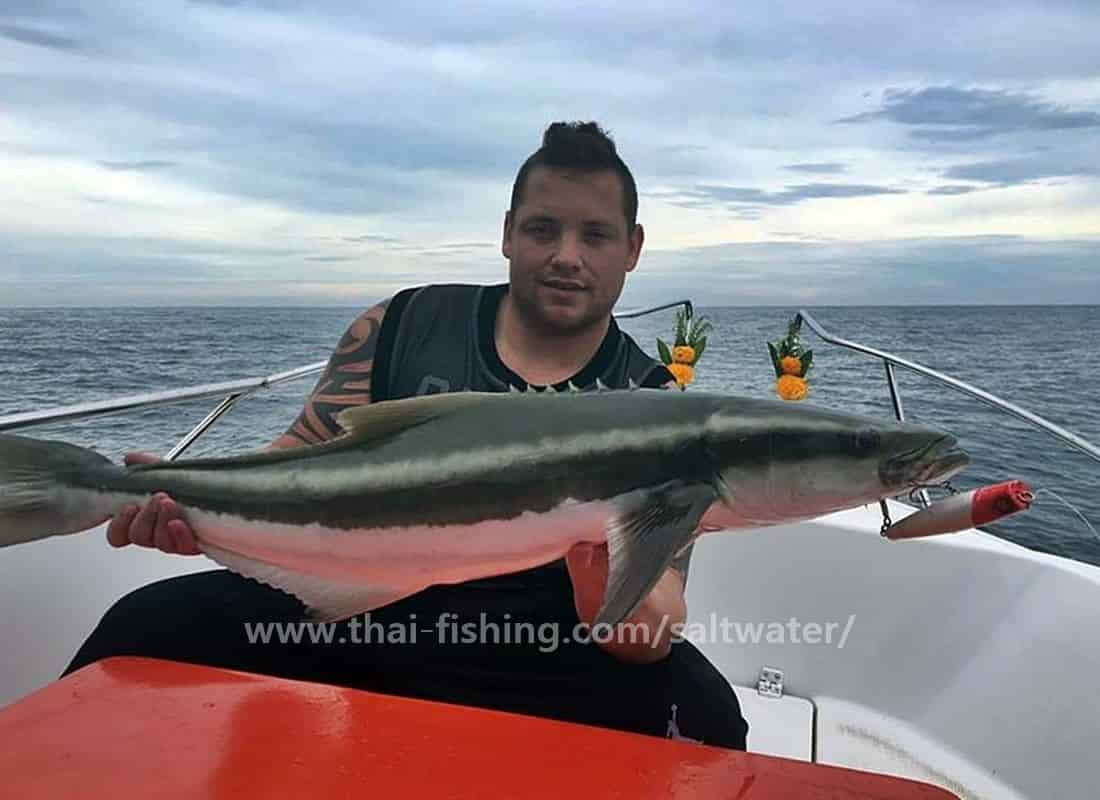 Longtail boat Fishing Trips Khao Lak
The low cost fishing trip from the longtail boat, with live and dead bait (As we call Dorado fishing trips) was slow at the start of the season. Many of the best Fad's were gone due to the monsoon rain. However, they were quickly replaced by the local fisherman and from mid-December they started to fish very well again. With good catches of Spanish mackerel, Wahoo and some big Dorado and a few anglers also landed Queen Fish.

Back to Fishing Reports