Fly Rods from CL Fly Denmark – Fishing Report 6
After being in the fly fishing business, as a guide the last 15 years. We have tried many different fly rods and we are pretty selective when it comes to our fly fishing equipment. We are pleased that we now can offer these fly rods from C-L Fly Denmark to our customers.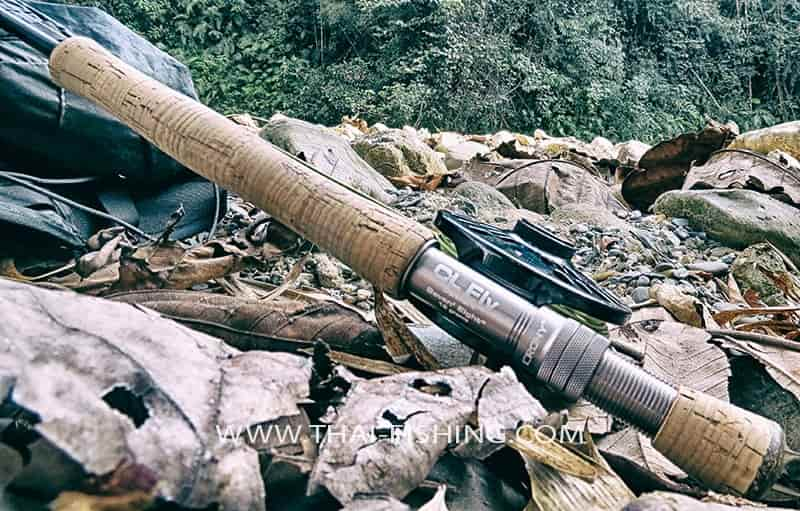 In this season we have got a new rod in our collection of fly rods. The "Seven' Eight" fly rod from CL Fly Denmark. This is a 7.8 ft long fly rod which casts with a 18 grams line. It is a highly accurate light rod which is pleasure to fish with and feels like a 6 weight. The fly rod has a fast progressive action and it is easy to make nice tight loops with a good line speed. This is just what we need, when we fly fish for Mahseer in our jungle rivers. Which many times require casting techniques such as roll casting or single-hand-spey-casting.
We have a wide selection of top brand fly rods
Sage, R.L. Winston, Thomas & Thomas and Loop. All of our customers who have chosen to use this fly rod have all been very pleased. We have already test fished a demo model of the new fly rod, that has just been released from C-L Fly Denmark. Which is the "Seven' Four " a 7.4 ft long rod and casting with a 14 gram line. A great fly rod when the jungle rivers flow with lower water levels. We will have the Seven Four rod in our collection in the autumn of 2015. We are sure the C-L fly rods will be a game changer, when our customers are chasing the Mahseer in our Thai jungle rivers.
ABOUT C-L Fly Denmark
It is a small Danish company consisting of two fanatical sea trout fly fisherman. Who were frustrated over they could not fish their hot spots on the coast. When the wind was not advantageous for a fly cast. They started to experiment, where they cut many different blanks and after some years, they could present a saltwater fly rod, designed to cast through strong headwind without being too heavy to enjoy when you fight smaller fish. They have managed to make some short rods, that cast long and still are a easy casting fly rod which can so much more than they were originally made for.